 Ragaswara is a musical adventure, brought about by the collaboration of individuals, who have been acquiesced by the emotion, driven by impossibility of being silent to express the inexpressible; Music.
Ragaswara endeavours to bring to the connoisseurs; the sound, silence and visual opulence of music and other performing arts..
Our journey began with a shared passion for music and a vision to transform ordinary events into extraordinary memories. With years of expertise in event management and an extensive network of industry collaborators, we've curated a diverse portfolio of successful music events that span genres, cultures, and emotions. Our team's dedication and creativity set us apart, ensuring every detail is harmoniously woven together.
We aim to customise, produce and promote bespoke events and shows of Live Music Concerts, Events, Tours of music and other performing arts, by managing the entire spectrum of concept, production, delivery and allied logistics.
Our Services extend beyond conducting music events and involve producing and creating music and delivering performing arts education. We aim to provide a platform for artists to showcase their skills and be recognised by the industry specialists. Students are encouraged to have a insight into the musical pathway, so they acquaint themselves with the musical/performing arts journey they are on and its logical future. Such exposure provides learners a clear perspective to their learning path, aspirations and goals.
The team comprises seasoned individuals who understand the musical events management avenue expertly, through years of experience and involvement in various facets of the musical industry. We source professionals in the industry to provide the required support and logistics and work with a wide range of individuals and organisations to deliver a quality musical output.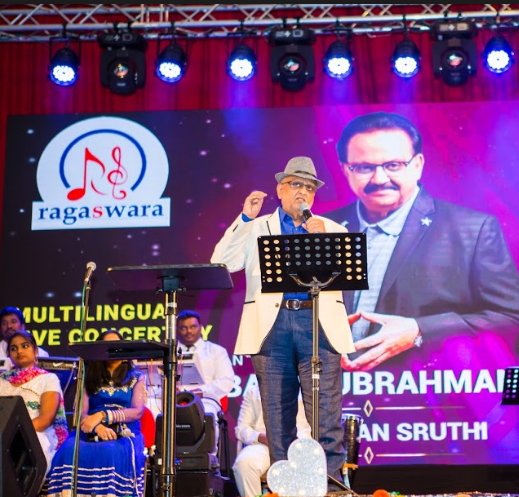 Spectacular Concerts: Immerse yourself in the energy of live performances from chart-topping artists and emerging talents. Our concerts are meticulously designed to create an ambiance where music takes centre stage.
Intimate Acoustic Evenings: Experience the raw emotion and intimacy of acoustic sessions. These up-close-and-personal gatherings allow you to connect with the artist on a deeper level.
Festival Experiences: Lose yourself in the kaleidoscope of sounds and emotions at our curated music festivals. From vibrant outdoor stages to captivating indoor arenas, our festivals celebrate music in all its forms.
Corporate Collaborations: Elevate your brand's identity with a musical twist. Our team specialises in tailoring corporate events that strike the perfect chord between professionalism and entertainment.
Musical Collaborations: Are you conducting a musical event and required to reach a musical audience? We take all such productions to our audience and promote the musical event, with an objective to ensure resounding success to the events conducted by our associates and industry partners.
Musical Education Pathways - Accredited and Graded System of Musical education through our associated performing arts schools, in order to create future musicians and performing artists.
Musical Content Creation - We coordinate with creators of musical content and bring their services to corporates or individuals seeking professionals who create musical content.